Onassis selected as a finalist in the NYTVF Comedy Central Pilot Competition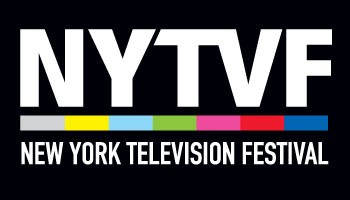 From the NYTVF website:
The NYTVF is pleased to announce the following selections have been named finalists in the first-ever Comedy Central Short Pilot Competition and will advance to the network for consideration. A winner will be identified in the coming months and will receive $7,500 and a development deal with Comedy Central. Additionally, all twenty-five finalists will be invited to the 8th Annual New York Television Festival as Official Artists and enjoy exclusive opportunities available through NYTVF Connect.
Congratulations to the finalists and sincerest thanks to all who entered!
2012 NYTVF COMEDY CENTRAL SHORT PILOT COMPETITION FINALISTS
Anyone's Guess
Created by: Scott McCabe and Tory Stanton – Berkeley, CA
Complex
Created by: Mike Leffingwell – Los Angeles, CA
Drama School
Created by: Frank Cappello – Los Angeles, CA
Empty Women
Created by: Jesse Barksdale, Joe Craig, Caleb Rugg and Jessica Wilson-Silas – New York, NY
Evil Dictator School
Created by: Brian Christensen and Joey Severini – New York, NY
Gold Farmers
Created by: Greg Burke and Lou Perez – New York, NY
Grumpkin Hollow
Created by: Andy Beckerman and Mark Bisi – New York, NY
Honk If You're an LA Douchebag
Created by: Brandon Klaus and Rachel Skidmore – Los Angeles, CA
Hunters
Created by: Nathan Floody – New York, NY
I Think We Got It
Created by: Dan Lippert, Jon Mackey, Ryan Rosenberg and Drew Tarver – Los Angeles, CA
Kleptos
Created by: Chris Demarais and Aaron Marquis – Austin, TX
Life Sucks
Created by: Allyson Condrath, Max Fox, Jake Mann, Kyle Miller and Ian Wexler – Brooklyn, NY
Negatives
Created by: Eddie King, Tyler Marshall, Paul Richardson and Ryan Richardson – Provo, UT
Onassis
Created by: Emily Altman, Benjamin Apple, Eric Cunningham, Frank Hejl, Drake Miller, Jason Saenz and Mike Scollins – New York, NY
Perfect Game
Created by: Nick Armstrong and Trevor Tevel – Los Angeles, CA
Planet Awesome
Created by: Chris O'Brien and Nate Williams – New York, NY
Retail
Created by: Derek Baynham and Kelly May – Santa Monica, CA
Robot Apocalypse
Created by: Will Bozarth and Stephen Soroka – New York, NY
Safe At Home
Created by: Nipper Knapp, Matthew Letscher and Andrew Newberg – Los Angeles, CA
Sarah's Ghost
Created by: Dave Child and Brooke Lenzi – Los Angeles, CA
Startups
Created by: Kevin Mead – New York, NY
Stoners with a Time Machine
Created by: David Fedor, John Feightner, Larry Phillis and Joe Wichryk II – Pittsburgh, PA
The Thin Blu Line
Created by: Spencer McCurnin and Derek Schleelein – Chicago, IL
The Trouble With Charlie
Created by: Victor Varnado – New York, NY
The Venue
Created by: Kevin Fleming, Steven Fleming, Katie Nahnsen and Al Samuels – Chicago, IL and Los Angeles, CA